Updated 1/26/2022
The Bergen County Board of Social Services will reopen to the public with limited services on Tuesday 2/22/2022.  This limited service means that we will only see clients who wish to apply for TANF,  General Assistance, Emergency Assistance or replacement EBT cards.
Waiting times may be extended and we therefore continue to encourage all applicants to apply and conduct all business online.
All visitors entering the facility will be required to follow the CDC protocol and agency guidelines for COVID-19.  A properly worn mask and social distancing will be required of all visitors.
---
       
---
Bergen County Emergency Rental Relief Program
Click on a flyer below for more information:
Emergency Rental Relief      Alquiler de Emergencia    긴급 대여
---
Behind on rent, facing eviction or are behind on your utility bills? For information about qualifying for NJ Eviction Protection, Covid Emergency Rental Assistance or help with your past due utility bills, click on the corresponding flyer below: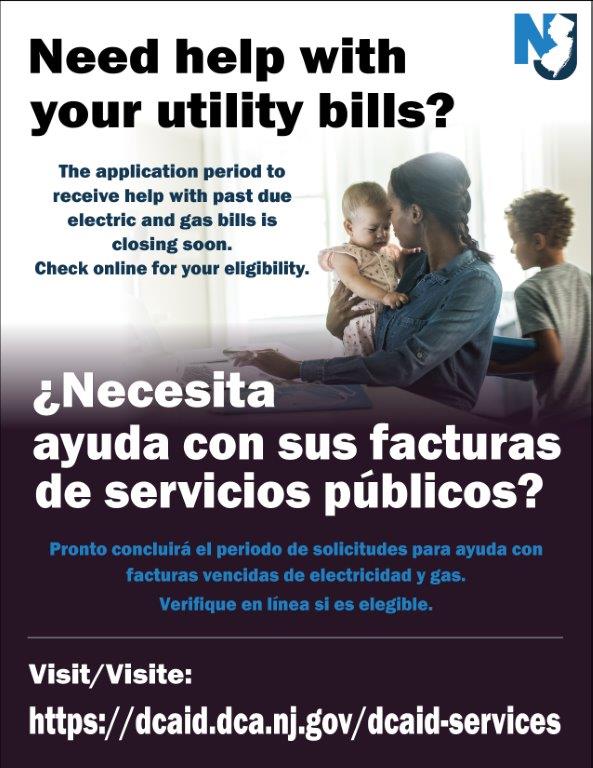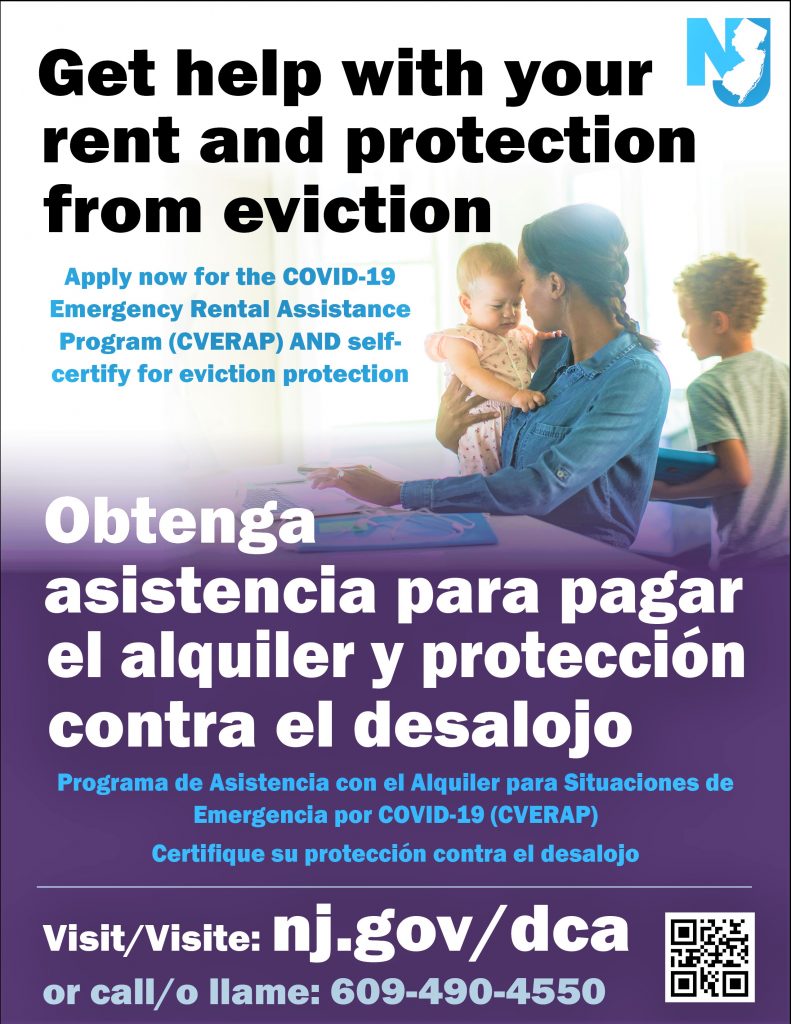 ---

Bergen County Homeless Family Services
HEARTS – Housing, Emergency Shelter, Advocacy Resources, and Tools for Self-Sufficiency
---
Many NJ residents are missing out on food aid that can help them feed themselves and their families. To make sure this aid reaches all those in need, Hunger Free New Jersey is asking people to take a very quick online survey about the Supplemental Nutrition Assistance Program, (SNAP, also known as food stamps).
Muchos residentes de Nueva Jersey se están perdiendo la ayuda alimentaria que les puede ayudar a alimentarse a sí mismos y a sus familias. Para asegurarse de que esta ayuda llegue a todos los que la necesitan, Hunger Free New Jersey está pidiendo a las personas que respondan una encuesta en línea muy rápida sobre el Programa de Asistencia de Nutrición Suplementaria (SNAP, también conocido como cupones de alimentos).
---
---
FOR MORE INFORMATION Visit:  www.ChildCareNJ.gov
PARA MÁS INFORMACIÓN Visite:  www.ChildCareNJ.gov
---
Pandemic EBT Benefits (P-EBT)
P-EBT benefits are Food Assistance benefits issued to the parents of children enrolled in the Federal Free/Reduced School Lunch program. Active SNAP recipients receive these benefits on their current EBT card.  Those not enrolled in SNAP receive a P-EBT benefit card in the mail.  More information about this program can be found here, https://www.nj.gov/humanservices/njsnap/pebt.shtml.
If you have lost your P-EBT card and need it replaced, you may contact us at 201-368-4200 to request a replacement card.
---
A MESSAGE FROM THE NEW JERSEY DEPT. of HUMAN SERVICES
Ensuring you receive your benefits during this ongoing coronavirus concern is a top priority, so in an effort to make it easier for you to apply or receive your benefits, a number of temporary changes have been put in place regarding social services that are administered here at the BERGEN COUNTY BOARD of SOCIAL SERVICES.
We are encouraging county residents who want to apply for SNAP food assistance, or cash assistance under the Work First New Jersey program to do so online at NJHelps.org.  During this public health crisis, we can do interviews by phone, so you do not need to come into the office to apply for benefits.
If you are a SNAP food assistance or a Work First New Jersey cash assistance client, you are not required to attend your work activity, unless you want to and the program is operating. This includes people who are applying for Work First New Jersey General Assistance and are in a work activity for 28 days while their application is being reviewed.  No penalty will be assessed to you if you do not attend your work activity.
When you need to bring paperwork to the office, you can fax, mail or look for the drop box located at the front of the building near the customer entrance.
---
To Apply On-line
You may complete an application on-line for most programs by clicking on the appropriate link below:
To Apply In-Person
PLEASE NOTE: during the Health Emergency the Agency will not be open to the public. If you come to our office to apply, you can complete a paper application and drop it in the mailbox provided at the front of the building.
To Report Changes
How to contact us to report changes: Report-Changes.pdf
To Apply at Outreach
The Bergen County Board of Social Services is altering its Outreach Schedule in response to the current Health Emergency.  If you wish to apply for our assistance programs, please follow the links above, or if you wish to have a paper application sent to you , please call 201-368-4200.
---