William E. Connelly, Jr., Board Chairman

William E. Connelly, Jr. (Bill) is currently serving as Chairman of the Bergen County Board of Social Services.  Bill has been a Bergen County resident his entire life; born and raised in Teaneck.  He attended Johnson and Wales University, where he was selected as a member of "Who's Who in American Colleges".  He also attended the University of New Haven, where he earned a Bachelor of Science degree in Business Administration.  He and his wife Susan have resided in Demarest for over forty years.  They raised three children who all went through the public school system in Northern Valley. They are now the proud grandparents of two.
As Chairman of the Board, Bill oversees the operation of the Department of Social Services.  The responsibilities of the Chairman are to sign all documents approved by the Board.  The Chairman has the authority and power to perform all functions by State and Federal law and by State and Federal regulations.   He authorizes the agenda for all Board meetings in accordance with applicable regulations.  He assigns all committees and is a member of all committees ex-officio with the right to vote and participate.
Bill is president and owner of Consolidated Boiler in New York.  He has served on the Demarest Board of Education, the Demarest Borough Council, the Demarest Athletic Association and the Bergen County Technical Schools, all of which he served as president.
---
Randi Duffie, Vice-Chairwoman

Randi Duffie has been an integral member of the Bergen County Board of Social Services since 2008 and currently serves as its Vice Chair.  Randi and her husband John have lived in New Milford for more than 40 years.  Together, they raised a family, have 4 grandchildren and remain committed to their community.  Randi is currently serving her third term as Councilwoman in the Borough of New Milford.
As an entrepreneur, Randi owns a Flower & Gift shop in River Edge, NJ and clearly defines what it means to be a small business owner.  In addition, she is someone who has always believed in giving back through volunteerism and continually works to make New Milford a vibrant and welcoming community.  She likes to tell her friends and neighbors that when she sees something that doesn't seem right, "I try to do something about it and hopefully, make it better".
As a dedicated public servant, Randi's focus has always been to help others and especially those in Bergen County who need it most.
---
Erin N. Delaney, MPA
Secretary-Treasurer

Erin Nora Delaney has been a lifelong resident of Garfield, NJ where she attended their public-school system. She graduated high school in 2009 where she was in the Top 20 Seniors of her class, a member of the National Honor Society, and recipient of many prestigious scholarships, including the Edward J. Bloustein Distinguished Scholar award. Upon graduation, Erin enrolled in the NJ Stars scholarship program where she earned an Associate's Degree in Social Sciences at Bergen County Community College. Subsequently, she participated in the NJ Stars II at William Paterson University where she received her Bachelor's Degree in Psychology. Once receiving her Bachelor's Degree Erin then became the Coalition Coordinator of the Bergen County Prevention Coalition out of The Center for Alcohol and Drug Resources, A Program of Children's Aid and Family Services. Erin completed her Master's Degree in Public Administration at Fairleigh Dickinson University in 2016. In addition to working at "The Center," she has also worked for the Bergen County Department of Health Services' Office of Alcohol and Drug Dependency and the National Council on Alcoholism and Drug Dependence (NCADD) of Hudson County. Through her years of schooling and labor Erin has great experience in grant work, community organization, community outreach, program development, coalition management, and event planning. While working at The Center, a 5 year $125,000/year grant was secured for the City of Garfield. She has also been instrumental in bringing various programs to the City of Garfield, at no cost to its residents, such as Strengthening Families, Second Step, Mental Health First Aid, and Smoke Free Public Space. In December 2018, Erin began her embarkment of a new career by becoming the Municipal Clerk for the Borough of Elmwood Park. She is now one of very few Clerks that serve in two municipalities being that, in January of 2020, she was appointed as the Borough of Prospect Park's Municipal Clerk as well.
Volunteerism is embedded into Erin's values. She has been involved in many community organizations/projects such as: Food for Thought Healthy Living, Garfield Clean Communities, Garfield Democratic Committee, many youth organizations as a volunteer coach, Garfield Events and Planning Committee, and Go Green Garfield. She is a member of the Garfield Prevention Coalition and Garfield Municipal Alliance. Additionally, she is a voting member of the Bergen County Alliance Steering Subcommittee of the Local Advisory Committee on Alcoholism and Drug Abuse.
---
Elaine K. Meyerson, LSW, ACSW
Assistant Secretary-Treasurer

Elaine K. Meyerson currently serves as President of EKM1 Consulting, LLC, a non-profit consulting company. Previously she was the Executive Director of the Center For Hope And Safety (formerly Shelter Our Sisters) for more than 29 years. CHS is a leading Bergen County non-profit agency providing services for  victims of domestic violence. In her capacity as Executive Director, Elaine grew the agency from a small grassroots organization, to an integral and well-respected county-wide program offering a continuum of services, from hotline, and shelter, to children's creative arts therapies and outreach services benefiting Bergen County residents.
Elaine has been active on many state and local human service committees and coalitions. She is presently a member of the Hillsdale Board of Health; Bergen County's Homeless Trust Fund Task Force; is co-chair of the Hills-Valley Coalition's Stigma-Free Campaign and is a volunteer in the courthouse with the National Council of Jewish Women Bergen County Section.  In 2015 Elaine was appointed as a Transition Team Member for Bergen County Executive.  She previously served as President of the NJ State Coalition of Battered Women (2006-2008) and remained an active Board member through 2016. She was a former Chairperson and member of Bergen County's Human Services Advisory Committee, and has served on many advisory boards throughout her career.
A noted speaker, former adjunct professor and multi-award recipient, Elaine Meyerson is a graduate of SUNY Buffalo where she received both a Masters of Social Work (MSW) and a Bachelors in Psychology and Sociology.  She also holds certifications from the Academy of Certified Social Workers (ACSW). Elaine lives in Hillsdale and is married for 41 years to Lawrence N. Meyerson, a former Municipal Judge and Hillsdale Councilman, and noted attorney who practices in Montvale.  She has two adult children, Rachel and David and a daughter-in-law Elizabeth.
---
 Tracy Silna Zur, Commissioner

Commissioner Tracy Silna Zur currently serves as a Board Member of the Bergen County Board of Social Services. Commissioner Zur has served two years as a Bergen County Freeholder. She is a life-long  resident of Bergen County , and she holds a B.A. from the University of Texas at Austin and a law degree from Fordham University.  She is currently pursuing a Masters in Public Administration from Rutgers University. Tracy Zur has been married to her husband Bobby for 22 years and they have three children Coby 17, Kayla 12 and Logan 9.
As a Commissioner Tracy Zur has championed the realignment of the County Police under the Sheriff's Department, ensuring taxpayer savings and more efficient law enforcement in Bergen County.  She has also promoted wellness initiatives including group exercise in the county parks and gardens at both the homeless shelter in Hackensack and at the Springhouse women's drug treatment halfway house. Commissioner Zur has been an active member of the Board of Social Services, and her work on the building committee brought about a move which resulted in a savings of over $800,000 per year. She has been an adamant advocate for employment, housing and social programs for adults with special needs. Her priority is formalizing a county-wide strategic plan for grappling with these post-21 challenges. Commissioner Zur has served as a Municipal Prosecutor, a judge in Bergen County Central Municipal Court, the sixth busiest municipal court in New Jersey, and as the Public Defender to the City of Englewood and Woodcliff Lake.  She served in private practice at several notable Bergen County Law Firms handling municipal as well as criminal defense work, and is currently serving as an Assistant Corporation Counsel in Jersey City.
---
Thomas J. Sullivan, Commissioner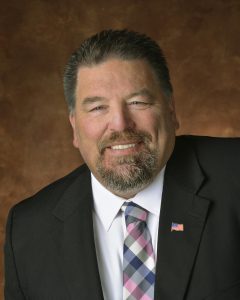 Bio Pending
---
  Yris Encarnacion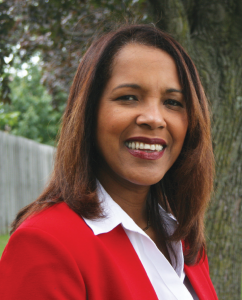 Originally, from the Dominican Republic, Yris brings a strong expertise in accounting to the Bergen County Board of Social Services. She holds an MBA in management and currently works for a major manufacturing company in northern New Jersey.  Yris is an active and committed Councilwoman for the Borough of South Hackensack and previously served as Vice President for the Memorial School Board of Education. Bi-lingual, committed to helping others and totally focused on delivering the best of services to the good people of Bergen County.
---
Alexandra Harwin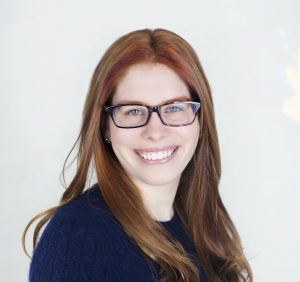 Alexandra is a civil rights attorney who represents victims of employment discrimination. She is a partner and co-chair of a national employment discrimination practice at one of the country's leading public interest law firms. As a lawyer she has fought for victims of sexual harassment, women who experience pay discrimination, and employees who have been discriminated against based on their race, ethnicity, sexual orientation, religion, disability, and age. A legal publication named Alexandra one of the top five employment attorneys under 40 years old nationwide.
Alexandra earned her college degree from Harvard, where she was the top-ranked student in her graduating class and the Editor in Chief of the Harvard Health Policy Review. Alexandra went on to earn her law degree from Yale Law School, where she was the Managing Editor of the Yale Journal of Law and Feminism. Alexandra also worked at the progressive Center for American Progress, where she performed economic policy research for Gene Sperling, who served as the national economic advisor to Presidents Clinton and Obama.
Alexandra is married to Noah Fabricant, who is the rabbi at Temple Beth Or in Washington Township. They live in Ridgewood with their young children, Lorry (5 years old) and Franny (2.5 years old).
---
Susan Silverstein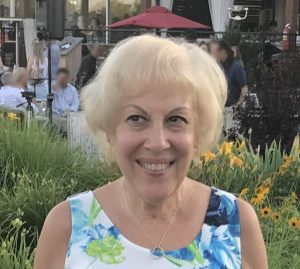 Susan was an employee of the Bergen County Board of Social Services for 45 years, beginning her career as a caseworker, promoted to Assistant Supervisor, then Supervisor and finally Training Supervisor/Administrator.
She is currently on the County Committee in Fair Lawn, where she's resided for over 40 years, and also a member of the Ethics Board in Fair Lawn. In the past, Susan served on the Fair Lawn Library Board.
She has also volunteered for various organizations, including the Bergen Bike Tour that has raised money for Tomorrows Children, Volunteers in Protective Services, Center for Hope and Safety and the Center for Food Action. She has also helped at the Fair Lawn Food Pantry.
Susan is married to John Falahee and together they have three children, two daughters-in-law, and three grandsons.